Dedicated to the gas industry
086-512-52539588
086-512-52539388
ABOUT

APROYER






Changshu Fei'ao Pressure Vessel Manufacturing Co., Ltd. was founded in 1982. It was formed by the restructuring of the former Changshu Second Chemical Machinery Equipment Factory. It is mainly engaged in the research, development, design and manufacture of pharmaceutical and chemical gas and natural gas pressure vessels. The industry has a good reputation and reputation.

READ MORE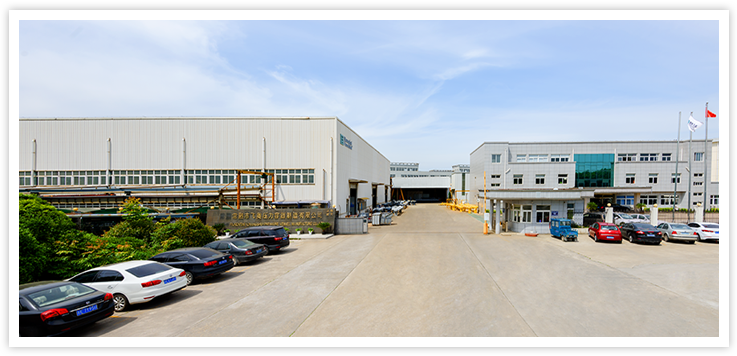 Years
Experience
Working





APROYER CONTAINER EXCELLENT QUALITY



The company has A1, A2 pressure vessel manufacturing license, D1, D2 pressure vessel design license, pressure pipeline component manufacturing license, ISO9001 international quality system certification, GB/T28001 occupational health and safety management system certification, 14001 environmental management System certification certificate, AAA grade credit rating enterprise, has been rated as Jiangsu high-tech enterprise continuously since 2005.



READ MORE
Industry experience

Feiao has experienced 40 spring and autumn in the pressure vessel industry, and has the ability to cope with industry problems.
Technical talent

Since the beginning of the company, it has always attached importance to the joining of talents. Only when new talents join, there are new technologies. At present, employees with bachelor degrees account for 40% of the city.
Hours

Any industry needs emergency measures, especially in the pressure vessel industry, and the company is in a 7*24-hour standby state.
Strategic cooperation

Independent development of enterprises or closed doors will never grow. Fei'ao and 100 companies have reached strategic partnership, knowledge sharing and resource integration.
ONE-STOP SERVICE
Provide product delivery, installation and commissioning services, and provide basic professional knowledge guidance for emergency maintenance.
After the products have reached the standard, the products are allowed to leave the factory.
The company strictly controls all links in accordance with the ISO9001 standard.
Through field investigations and on-site inspections, in-depth communication with customers, fully understand customer needs, and give customers solutions based on actual conditions.
R&D personnel design suitable products according to the customer's environment, industry nature and other factors
From the customer's point of view, to save costs for customers, for some customers can use process transformation

A glimpse of the end of the year

Spring returned, fresh starts for everything .

From 1982 to 2020, time ...



MORE

2019 (22nd) China International Gas-Heating

2019 (22nd) China International Gas-Heating Techn...



MORE

Integral insulated joints are listed in the l...

Ganghua Gas Co., Ltd. began to conduct qualified supplier assessment of our c...



MORE
Changshu Feiao Pressure Vessel Manufacturing Co., Ltd.
ADD:Baimao Industrial Area,Changshu City,Jiangsu Province
TEL:086-0512-52539385 / 52539588
FAX:086-0512-52539088
PHONE:13801575993 Xu
E-MAIL:tjl@yao-ji.cn / sales@yao-ji.cn
COPRRIGHT © 2019BOB体彩官网_BOB体彩官网|主頁欢迎您!! ALL RIGHTS RESERVED Design by IBRAND
苏ICP备19029830号